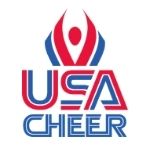 Cheer/stunt in college
CaptainU & USA Cheer have teamed up to help guide you through the entire recruiting journey!
WHAT IS CAPTAINU?
CaptainU, the official recruiting partner of USA Cheer, is an online recruiting software that helps connect high school athletes looking to compete at the next level with college coaches.
One of the most common misconceptions when it comes to college sports recruiting is that a large number of high school athletes are heavily recruited by colleges. In fact, 98% of athletes are actually lightly recruited. That means if you are serious about competing in college, it's up to you to be proactive.
CaptainU has teamed up with USA Cheer athletes & parents not only to help them be proactive but also to manage and take control of their entire recruiting journey. Athletes create a FREE or premium recruiting profile, allowing them instant access and the ability to send direct messages to 100% of college coaches. In addition, CaptainU provides helpful templates and easy, step-by-step guidance throughout the entire process.
How Does CaptainU work?
Create your FREE Recruiting Profile
Fill out your profile as thoroughly as possible with images, athletic & academic stats, highlight videos, and more, to start gaining exposure and start showing up in coach searches. Your profile is only as successful as the work and preparation you put into it.
For more tips on creating a great profile, click here.
Get & Stay Educated on Everything Recruiting
Recruiting can be overwhelming. That's why we provide a wealth of knowledge to our athletes and their parents. You'll have access to Cheer/STUNT-specific articles that provide tips and best practices for recruiting, as well as important information on NCAA eligibility requirements and how to apply for athletic scholarships.
For recruiting content, click here.
Create your College Prospects List
Learn about which colleges fit you best both academically and athletically and then add them to your list of school prospects to begin targeting.
For tips on building your prospects list, click here.
Build Great Relationships with Coaches
Your CaptainU profile includes contact info for all college coaches, making it easy for you to reach out to them directly and get on their recruiting radar. Start off by sending them a direct message to introduce yourself and let them know you're interested in possibly playing for them. (see the next section for tips on creating effective messages to coaches).
Say the Right Things to Coaches
Don't stress over coming up with the perfect message to send to coaches. Your CaptainU profile comes with built-in templates that include expert messaging on what coaches want to hear. We'll also help guide you every step of the way.
For tips on creating effective messages for coaches, click here.
See Which Coaches are Interested in You
With CaptainU, you are able to view which coaches have viewed your profile, found you in a search, read your emails, and added you to their watch lists. This will provide you with the confidence you need to build great relationships with coaches.
Know Exactly What Steps You Need to Take Next
CaptainU's convenient checklists help you understand how you're doing and what you should do next throughout the entire process, so you never miss a beat.
Crush Obstacles and Get Recruited
The CaptainU support team and your club and high school coaches are always a click away and ready to help you get past any hurdles. Decide you're ready to step your recruiting up even further and get better results, upgrade to a premium recruiting profile for added benefits!
Pricing
Sign up for free or for ultimate results, upgrade to one of our paid plans, which start at $19.95/month. There's never a contract. Also, if you're a USA Cheer athlete/parent, you automatically receive 10% OFF through the CaptainU & USA Cheer partnership.
CaptainU Bronze
Our Bronze plan gets you a free profile
Get an awesome profile that includes all your stats, pictures, videos, and evals.
It's always free.
FREE
CaptainU Silver
Silver gets you the full CaptainU toolkit
Get a powerful profile and all the tools you need to make a great college team, including messaging, templates, to-do lists, and the ability to see which coaches are viewing your profile.
CaptainU Gold
Gold gets you the full toolkit and meetings with a CaptainU counselor
Get everything on Silver, along with up to one meeting per month scheduled at your convenience with a CaptainU recruiting counselor.
CaptainU Platinum
Platinum gets you full toolkit and a CaptainU counselor's direct number
Get the full Silver toolkit, as well as a dedicated CaptainU counselor whose number you can call anytime.
BRONZE INCLUDES
Create a Free Profile that includes your Stats, Pictures, Videos, and Evaluations
2 Weeks Free Trial of CaptainU Silver for New Athletes
SILVER INCLUDES
See Who Sees Your Profile
Message College Coaches
Find Colleges That Fit
Build a Profile that Stands Out
Online Recruiting Plan Guidance
Email Support from Recruiting Experts
GOLD INCLUDES
See Who Sees Your Profile
Message College Coaches
Find Colleges That Fit
Build a Profile that Stands Out
Online Recruiting Plan Guidance
Email Support from Recruiting Experts
Limited Phone Consults with a Recruiting Coach
Regular Advice from our Team of Experts
Basic Highlight Video Edits
PLATINUM INCLUDES
See Who Sees Your Profile
Message College Coaches
Find Colleges That Fit
Build a Profile that Stands Out
Online Recruiting Plan Guidance
Email Support from Recruiting Experts
Dedicated Phone Line to a Recruiting Coach
Regular Advice from our Team of Experts
Customized Highlight Video Edits
Athletic Assessment & Division Recommendation
Determine where you could compete
Personalize College Matching
Ongoing Strategic Guidance on Communicating with College Coaches
Scholarship and Financial Aid Assessment